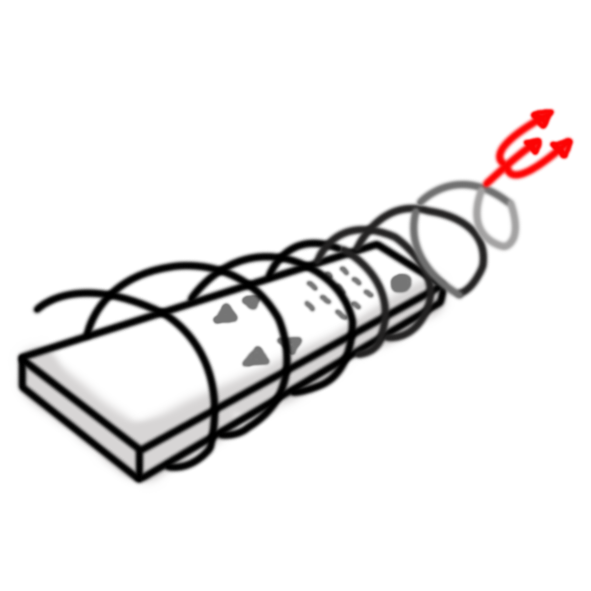 Look don't get me wrong, Macht and Adams have amazing chemistry as the leads, their relationship is well-defined as well. Harvey is Mike's mentor in a way that he throws his newbie in the deep end of the pool to teach him how to swim and each time he doesn't drown Harvey pats himself on the back for hiring such a natural talent. Mike isn't exactly aspiring to be Harvey 2.0, but he does need a father figure and he continues to look up to Harvey to fulfill that role. It's why Harvey continues to stick his neck out for Mike that I don't completely get.
Hardman's back at the firm, making his intentions very clear. He's building himself an office larger than Jessica's, giving the associates an omelet bar and box seats to see the Boss and generally buying loyalty wherever there is a hint of dissent. His most blatant act of hostility is taking Jessica's tea tray away from her office, an almost obvious declaration of war. Jessica begins to consolidate her holdings within the  firm's department heads and tasks Harvey with bringing in the Bankruptcy vote (Harvey's not popular in Real Estate, Contracts, Mergers or Taxes). His only job is to convince the client that declaring bankruptcy is in his best interests, but Harvey cannot help himself. Despite multiple warnings from Paul (Michael Christofer) and Jessica he finds the client an extension on his loan thereby pissing Paul off and losing the bankruptcy vote. But like an insolent child insists he did no wrong. "Look I brought in the Real Estate vote, didn't I?"
What follows is a thorough put-down by Jessica, which was due a few weeks. He says he is in Jessica's corner, but constantly jeopardizes her position within the firm. Hiring Mike while being aware that he was committing fraud, refusing to fire Mike, in fact using his own job at the company to leverage Mike's; and now thinking that people hating him is synonymous with people hating Jessica. He may have ruined Jessica's chances of winning against Hardman. Harvey once again proves his God complex will be the ruination of everyone around him.
Mike Ross spends the episode getting caught up on his romantic dalliances (he did miss his messages). Having broken up with Blonide (I  refuse to learn her name) and having received confirmation that his job (and secret) are now secure, Mike is feeling just the slightest bit cocky. His stars have finally aligned (except they haven't really); and he gets to flrit with Rachel for a day and even go on a perfectly lovely dinner date with her too. Mike has never been in a close relationship (platonic or romantic) where people don't know his secrets and he wants to maintain that integrity with Rachel too. For a guy who's lived on the edge of the law Mike sure has a crappy sense of self-preservation. But he is loyal nad he lets Harvey know what he's about to do and Harvey will have none of it. It's a but rich coming from Harvey considering he's been reckless in his dealings with Paul and jeopardizing Jessica's position in the company. Mike knows Harvey is right and ends it with Rachel on the flimsiest of excuses. Part of me thinks Mike may not tell Rachel himself, but he hopes she may discover his secret on her own (that part of me probably gives the writers too much credit).
Louis can sense a power shift is in the works and though he remembers his time under Hardman as being in hell; he has remained under-appreciated by Jessica, treated like a step-child. Though Louis is loyal, but the discrepancy in treatment that is metted out to him as compared to Harvey, makes him open to be wooed by others. Louis puts out feelers to other companies, but his ultimate loyalty lies with Pearson Hardman, the firm; and not the individuals who run it. A perfect gift from Hardman means he is persuaded to stay, but who he will eventually side with remains up for debate.
Harvey's peace offering comes by way of stealing back Jessica's tea tray from Hardman. It's a small gesture, mostly meaningless in real terms, but he does humble himself in front of Jessica which is what really counts.
Mike: How are we even supposed to work together after that? Donna: It's possible. Mike: It is? Donna: It is. Mike: How do you get from here to…. Donna: The feelings just go away. Eventually. ( Donna and Harvey were almost a thing. I like that Harvey's past is only alluded to, USA please don't ever give me a flashback episoe okay!)
"You want to take down the firm Mike? So you can get laid?"
"Did you really miss the point of what I asked you to do or can you just not help being a dick?"
Shazia is part bionic, part crazy (parts not mutually exclusive), and would be happy conversing solely in TV quotes, forever hopeful she'll be one-upped in her obscure TV references. She blogs here and microblogs here.