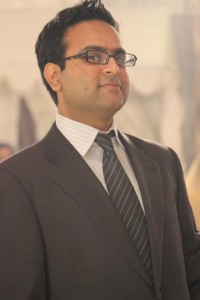 Sometimes it's the small things in life that trigger great changes. The mellow notes in Pink Floyd's "Lost for Words" and blistering solos in Iron Maiden's "Hallowed be Thy Name" persuaded me to get my very own guitar and since then I have been hitch-hiking along the lanes of music; also, it was a summer course in the days of early teenagehood that introduced me to the awe-inspiring world of Macromedia's web design suite and to another highway in life. The first website I designed was about super cars: a humble project of five HTML pages with some animation. It was about more than just the grade (an A, if you're curious); I had found my passion. My school's curriculum did not offer any web designing course and it was not until I moved abroad that I was able to pursue the field and actually create a website for my university's Academic Resource Center.
I was born in a constitutionally free country still struggling to shake away the shackles of slavery. Hence, I live with a free soul but one that feels restless to free itself some more everyday.
I have ventured into various parts of the world—touring, learning and having fun of course —but every journey is a means to an end. However far I travel, however lost I become, my roots manage to pull me back: cooking, drooling over my gadgets (especially Apple's), a camera, guitar, comics, and that cherished routine one hour spent battling on Modern Warfare 2 every night… I'm home and sane again!