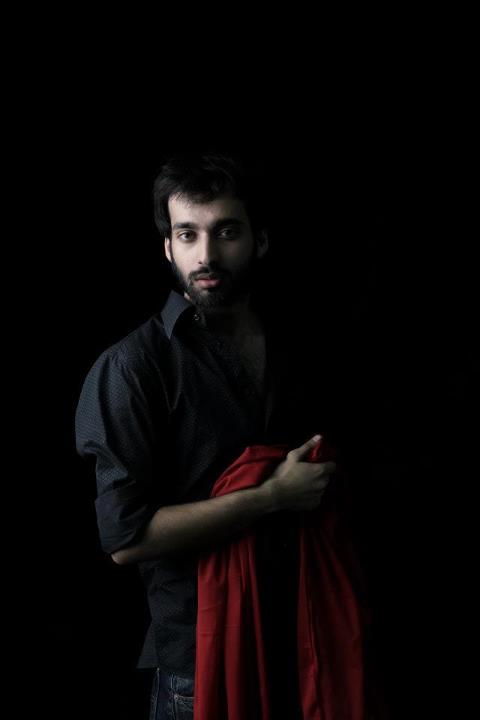 Hashim Ali is a young artist carefully balancing college with life as an artist and believes, among other things, that this is the perfect time for art in Pakistan even going as far as to say the country may see its own Renaissance. In this candid discussion with Creative Director Moeed Tariq, Mr. Ali talks about the person beneath the artist.
Your work is very direct, just how much of your thought process while painting actually ends up on canvas?
Hmm… well studying communication design has helped me (tremendously) in transferring my thoughts onto the canvas. Before I used to paint and the painting would end up ambiguous and the meaning very grey, but learning design really helped me translate what exactly went through my head. It also matured my ideas and the power to create the right impact. So I would say about 85% of the thought process gets translated onto the canvas.
Is there a recurrent theme in your creations?
I think so. I have my phases but I find the idea of controlling and being controlled really interesting. It just takes different forms… In my early work I used the idea of a puppet (a very direct symbol) for being controlled. In my later work I started making the symbol more abstract; the idea of the forbidden fruit, original sin, for me started to represent religious control.
Where / who do you draw your inspiration from?
My inspirations come from everywhere and anywhere. Mostly from a gut feeling and a bit of reading. I read a lot and it has always helped me create concepts and ideas.
Artists who have inspired me are quite a few, but I feel Klimt, Botticelli and Tim Burton (yes I consider him an artist) have inspired me a lot – in my visual language but (especially) in my process of ideation.
Which of the currently prevalent social problems in our country do you feel the most strongly about?
The lack of censorship of the media. Yes freedom (is important) but censorship is highly needed. For example, the brutal imagery of bomb blasts and the violence displayed on the news is highly inhumane. I believe that the media has a very strong part in promoting terrorism. They (help) create terror by (broadcasting inflammatory) news. Also the amount of nonsense and the amount of channels out there are ridiculously high. Call me backwards or whatever, but I long for those days of PTV where everything was organized and TV was worth watching.
Over the years, in your life you've ended up seeing both sides to many coins, do you think it's important for an artist to walk the tightrope between opposites?
Yes, because I believe that an artist is a sensitive being. The more you experience the more sensitive you become.
If you could exhibit anywhere in the world? Where would you do it and why?
My wish has always been to exhibit at the Venice Biennale and the Uffizi Gallery in Florence.
What's a day in your life like?
A day in my life is rather full. I do a lot of side projects so in the morning it is college and straight after college it is work for the projects. In a typical day I eat very little, walk a lot, (and) am tense most of the time. the day would start at 7ish in the morning and end at 2 am. A rather long day.
You're reclusive, why is that?
Really? I never thought I was reclusive…
If you could legalize one drug of choice in the country it would be?
I would go for the fictional drug "Soma" used in Huxley's dystopian novel Brave New World. I think we as Pakistanis really need it. I just wish it existed.
What do you think of the other artists your age out there in the country?
I believe that soon Pakistan will be making its name in the world as a center of art. My fellows are exhibiting and creating work that is beyond brilliant. They are sending their work abroad, they are getting prestigious residencies, their work is getting permanently displayed in galleries and museums across the world. I think that our generation of artists are going to be bringing a Renaissance in Pakistani art very soon.
Guilty pleasures and pet peeves?
Guilty pleasure is definitely watching The Devil Wears Prada again and again… and my pet peeve is when plans are changed.
To the youngest artists who're just entering the arena?
Listen to everyone but only follow the critique which you think is right. It's harder than it sounds. :)
Describe your work in five words.
Dramatic and direct.
Mr. Ali's work is available in our seventh issue, Fall 2012, downloadable here.