Returning from a month-long sojourn in the 'real world' (a place I intend to visit as infrequently as possible), I'm off on a whirlwind virtual tour of four continents, sipping Chicken Soup for the soul in Pune, eyeing up €100,000 in Ireland and taking my time to notice the retirement of a literary colossus somewhere between France and the US…
BRAZIL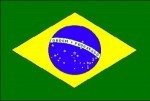 Granta have turned to Brazil for the latest instalment in the 'Best of Young Novelists' series. A century after the birth of Jorge Amado, Granta editor John Freeman introduced twenty of 'his [Amado's, rather than Freeman's] vibrant offspring'. Anyone unwilling to part with the £12.99 necessary to buy the magazine (and times are hard) should head for Granta's New Writing blog. Yesterday, Adam Thirlwell introduced an excerpt from Michel Laub's 'Animals', a short story written under the influence of Bolaño…
INDIA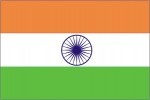 News from the eleventh Pune Book Fair suggests that, however far you travel, it's impossible to escape the clutches of Dan Brown and his Da Vinci Code. The Indian Express lists Brown, Jeffrey Archer and 'various self-help books like the Chicken soup series' among the main attractions of the Pune Fair, which offers around 70,000 titles. Very soon, expect NASA's Curiosity rover to beam back the first images of remaindered Angels & Demons first editions littering the surface of Mars.
REPUBLIC OF IRELAND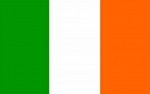 The longlist for 'the world's richest literary prize', the International Impac Dublin Literary Award, contains a record-breaking number of Irish authors. If home advantage counted for anything in international literary awards (which it doesn't – facing Colm Tóibín in front of a Dublin jury is hardly comparable to facing Man United at Old Trafford), Sebastian Barry, Dermot Healy and six other home hopefuls would be on course for the €100,000 (roughly US$5, should the Euro Crisis drag on much longer) jackpot.
USA
Philip Roth, for so many years the focus of 'why can't he win instead of these bloody foreigners?' post-Nobel Prize whinging, has managed to announce his retirement without anybody noticing. Early in October, he told French magazine Les Inrocks that he was 'done' and hadn't written anything for the last three years (miraculous, given that he published Nemesis at the end of 2010). Salon, the first English-language magazine on the case, finally succeeded in translating the interview late last week.