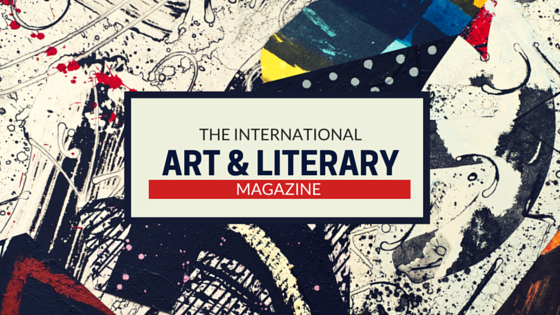 The Missing Slate is a not-for-profit art and literary journal created with the intent to uphold free speech irrespective of geography, political, or religious affiliations. Our goal is simple: to honour talent and incorporate as many styles, opinions, and cultures as possible. The magazine is a "borderless" one with a culturally and intellectually diverse team that believes art is too inclusive to be mapped.
The story behind our name (a question we're often asked) arose from the current literary landscape in Pakistan. We wanted to publish a magazine that paid tribute to our diversity by opening our "borders" to include submissions from other countries (and have published work from over 90 so far, including Pakistan). The magazine's essays and commentaries would still cater to our roots in some way but Pakistan would not be an end-all destination for the magazine. As South Asian magazines are usually rooted in the region's geography, such a platform was missing in the local publishing scene. Because slates are still used to write and teach in most rural Pakistani villages, it felt fitting for the magazine to be called The Missing Slate, finding and publishing voices our editors felt were important to a discerning reader.
Editor-in-Chief
/ Founder
Maryam Piracha
Managing Editor
Art Editors
Amogha Lakshmi
Art Critic
Shameen Arshad
Assistant Poetry Editor
Karli Woods
Assistant Fiction Editors
Sofia Ahmad
Ifra Asad
Contributing Editors
Noah Klein
Aaron Grierson
Elishma Noel
Elizabeth Lee Reynolds
[divider]
We are especially grateful to the magazine's former managing editor, Jacob Silkstone, who we thank for seven years of service, passion, and dedication to the magazine. The magazine today is a testament to Jacob's vision and we wish him every success in the years ahead.
[spoiler title="Thank you to past editors" icon="arrow"]
Though Moeed Tariq, the magazine's co-founder and creative director has left us, he will forever remain part of our history and identity.
We are grateful to past staff members Casey Harding, Jamie Osborn, Mahnoor Yawar, Rhea Cinna, Constance A. Dunn, Haseeb Ali Chishti, Varda Nisar, Katy Lewis Hood, Mehreen Fatima Ashfaq, Momina Mindeel, Lilly Brown, Camille Ralphs, Tom Nixon, Maliha Iftekhar, Ebony E. Chinn, Areej Siddiqui, Ghausia Rashid Salam, Pratyusha Prakash, Nabiha Zeeshan, Urooj Zia, Mehreen Sohail, Tehniat Aftab, Sana Tanveer Malik, Omri Luzon, Gareth Trew, Marcus Berian Nicholls, Jay Sizemore, Heather W. Peterson, Lara Clayton, Mariam Tareen Sethi, Syed Hassan Sagheer, Rabia M. Hasan, Defaf Moalla, Isra Ansari, Audrey Ryback, Rosario Freire, Rushda Rafeek, Maria Amir, Sana Hussain, Gimel Samera, Maida Salkanović, Quinn Korreck, Afshan Shafi, and Mishka-Hoosen Lewis for their support and involvement over the years.
[/spoiler]