This week we've got a brand new logo, some excruciatingly bad sex, and a Nobel Laureate being reduced to tears…
CHINA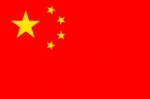 Mo Yan, the first Chinese writer to win the Nobel (if Gao Xingjian is conveniently passed off as French), has been severely criticised by 2009 Laureate Herta Müller. Speaking to Swedish paper Dagens Nyheter (or The Day's News, a name which combines the originality of David Guetta with the imaginative flair of Kim Kardashian*), Müller accused Mo Yan of 'supporting censorship' and described his selection as 'a slap in the face for all those working for democracy and human rights.'
*That's this week's pop culture reference out of the way, so we can all move on now.
PALESTINE
Banipal, a London-based magazine 'dedicated to the promotion of contemporary Arab literature through translations', celebrated 15 years of publishing by focusing on writers from Palestine. Banipal's 45th issue opens with a contribution from Adonis (the Syrian literary heavyweight, rather than the Greek god of beauty — just in case there were any doubts) and showcases more than 20 new Palestinian poets, short story writers and novelists. Selections from the issue can be found online at M. Lynx Qualey's Arabic Literature blog.
SPAIN
90-year-old academician Francisco Rodríguez Adrados — a noted Hellenist who has fought hard to promote the study of classical languages in schools — won this year's Premio Nacional de las Letras, awarded by the Spanish Ministry of Culture in recognition of an outstanding literary career. In a week when Catalonia threatened to break away from Spain, perhaps it is worth noting that the government chose to honour a man who has campaigned for Spanish (castellano) to be respected as the national language.
UK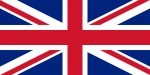 Hilary Mantel may have won the Booker, but the award that really matters is the Literary Review's prize for Bad Sex in Fiction… Tom Wolfe, who failed to see the funny side when he won in 2004, has made the shortlist again with new novel Back to Blood. 'Now his big generative jockey was inside her pelvic saddle,' writes Wolfe, achieving the unprecedented feat of making the reader think that maybe Fifty Shades of Grey wasn't so bad after all.